John Cary(1754-1835)
Published September 1st 1787. John Cary Arundel Street Strand
This is probably the first accurate survey of the whole of Shropshire, including Broseley. A detailed map of the Broseley Estate had been made in the 18th Century but this only covered the Eastern part of the town from the Parish Church to Jackfield. The map shows coal pits at Caughley to the South East of Broseley.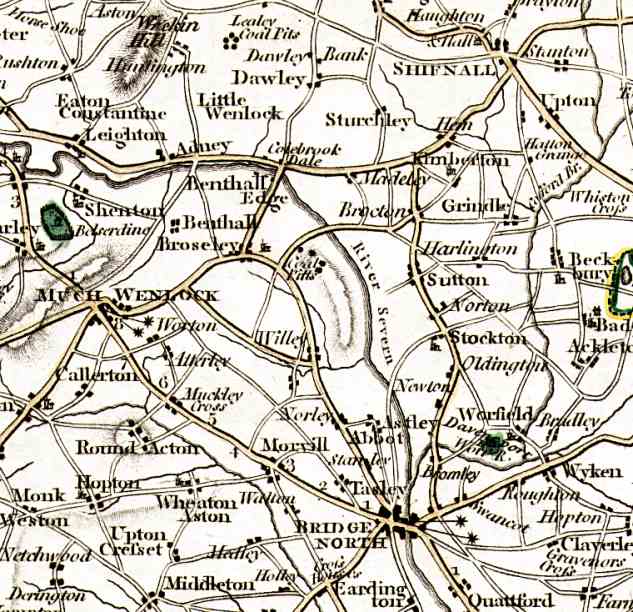 Greenwoods Map of 1830
Map of the County of Salop from an actual survey in 1826 and 1827.
Published February 24th 1830
The map was produced in colour at a scale of 3 miles to 1" and also in Black and White. It is much more detailed than Cary's map and shows features such as tramways running from Broseley to the Severn and also an Iron Foundry which was probably the Onions Foundry located in Foundry Lane.
Click on the map to download a colour version (80k).