Spout Lane - Benthall
Named after the mine spout this tree lined lane runs to Broadacres Farm. A few modern houses hide behind the trees but is essentially a rural lane. Just of Spout lane is Workhouse coppice and the remains of Benthall Workhouse which is now a dwelling
Mine Spout is a continuously flowing spring, of what is reputed to be pure water, which emits from an iron pipe.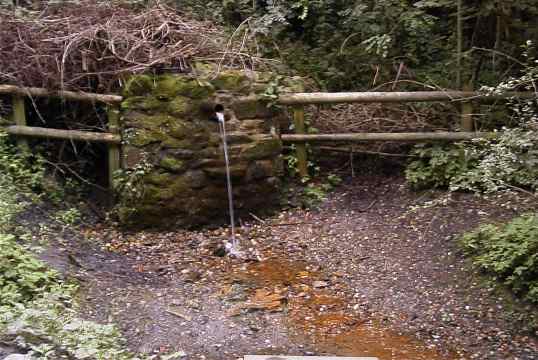 The Baliff House is dated 1672 and was possibly a hunting lodge. Later it became Benthall Workhouse before being converted into a private dwelling.